The Desert Blossoms as a Rose
Toward a Western Conservation Aesthetic
Keywords:
Mormon Church, Mormonism, the Church of Jesus Christ of Latter-day Saints, Utah, ecology, desert, Aldo Leopold, Wallace Stegner, conservation aesthetic
Abstract
The Church of Jesus Christ of Latter-day Saints (aka The "Mormon" Church) offers what believers consider to be the restoration of an original Christianity. This essay explores the grounds for a Latter-day Saint restoration of a once-lost ecological wisdom that could make contemporary settlements in the American West more sustainable, especially where Latter-day Saints have established many communities. While Latter-day Saints and many other settlers of the West considered their work to be a kind of fulfillment of Isaiah's prophecy to make the desert "blossom as a rose" through radical environmental transformation, this essay argues for a more aesthetic and ecologically sensitive response to the native qualities of the desert that need protection or even restoration.
References
Alexander, Thomas. "Stewardship and Enterprise: The LDS Church and the Wasatch Oasis Environment, 1847–1930." Western Historical Quarterly 25 (Autumn 1994): 340–364.
Ball, Terry and Jack Brotherson. "Environmental Lessons from Our Pioneer Heritage." BYU Studies 38, no. 3 (1999). https://byustudies.byu.edu/article/environmental-lessons-from-our-pioneer-heritage/.
Chabries, April, Richard Kimball, and Gary Daynes. The Best Crop: A History of Orchard Farming in Orem, Utah. Videocassette. Directed by April Chabries. Provo, UT: Brigham Young University, 2002.
Crosby, Alfred W. Ecological Imperialism: The Biological Expansion of Europe, 900–1900. Cambridge: Cambridge University Press, 1986.
Dunlap, Thomas. Nature and the English Diaspora: Environment and History in the United States, Canada, Australia, and New Zealand. Cambridge: Cambridge University Press, 1999.
Grove, Richard. Green Imperialism. Colonial Expansion, Tropical Island Edens and the Origins of Environmentalism, 1600–1860. Cambridge: Cambridge University Press, 1995.
Hafen, Lyman. "Sacred Ground." In New Genesis: A Mormon Reader on Land and Community, uredili Terry Tempest Williams, William B. Smart, and Gibbs M. Smith, 19–26. Layton, UT: Gibbs Smith, 1998.
Hayes, Toby. "Utahns Overwatering Lawns." Deseret News, July 7, 2003, A1.
Hyde, Orson. "Instructions Concerning Things Spiritual and Temporal." In Great and Peculiar Beauty: A Utah Reader, uredila Thomas Lyon and Terry Tempest Williams, 459–461. Salt Lake City: Gibbs Smith, 1995.
Johnson, Kirk. "From a Woodland Elegy, a Rhapsody in Green; Hunter Mountain Paintings Spurred Recovery." The New York Times, June 7, 2001, metropolitan section. https://www.nytimes.com/2001/06/07/nyregion/woodland-elegy-rhapsody-green-hunter-mountain-paintings-spurred-recovery.html.
Leopold, Aldo. Sand County Almanac and Sketches Here and There. New York: Oxford University Press, 1987.
McKibben, Bill. The End of Nature. New York: Anchor Books, 1999.
Reisner, Marc. Cadillac Desert: The American West and Its Disappearing Water. New York: Penguin, 2003.
Stegner, Wallace. Where the Bluebird Sings to the Lemonade Springs: Living and Writing in the West. New York: Random House, 1992.
The Book of Mormon: Another Testament of Jesus Christ. Trans. Joseph Smith. Salt Lake City: The Church of Jesus Christ of Latter-day Saints, 1981.
Thomas R. Karl and Kevin E. Trenberth. "Modern Global Climate Change." Science 302 (December 5, 2003): 1719–23. http://stephenschneider.stanford.edu/Publications/PDF_Papers/worldweatherchanges.pdf.
Walcott, Derek. The Bounty. New York: Farrar, Straus, and Giroux, 1992.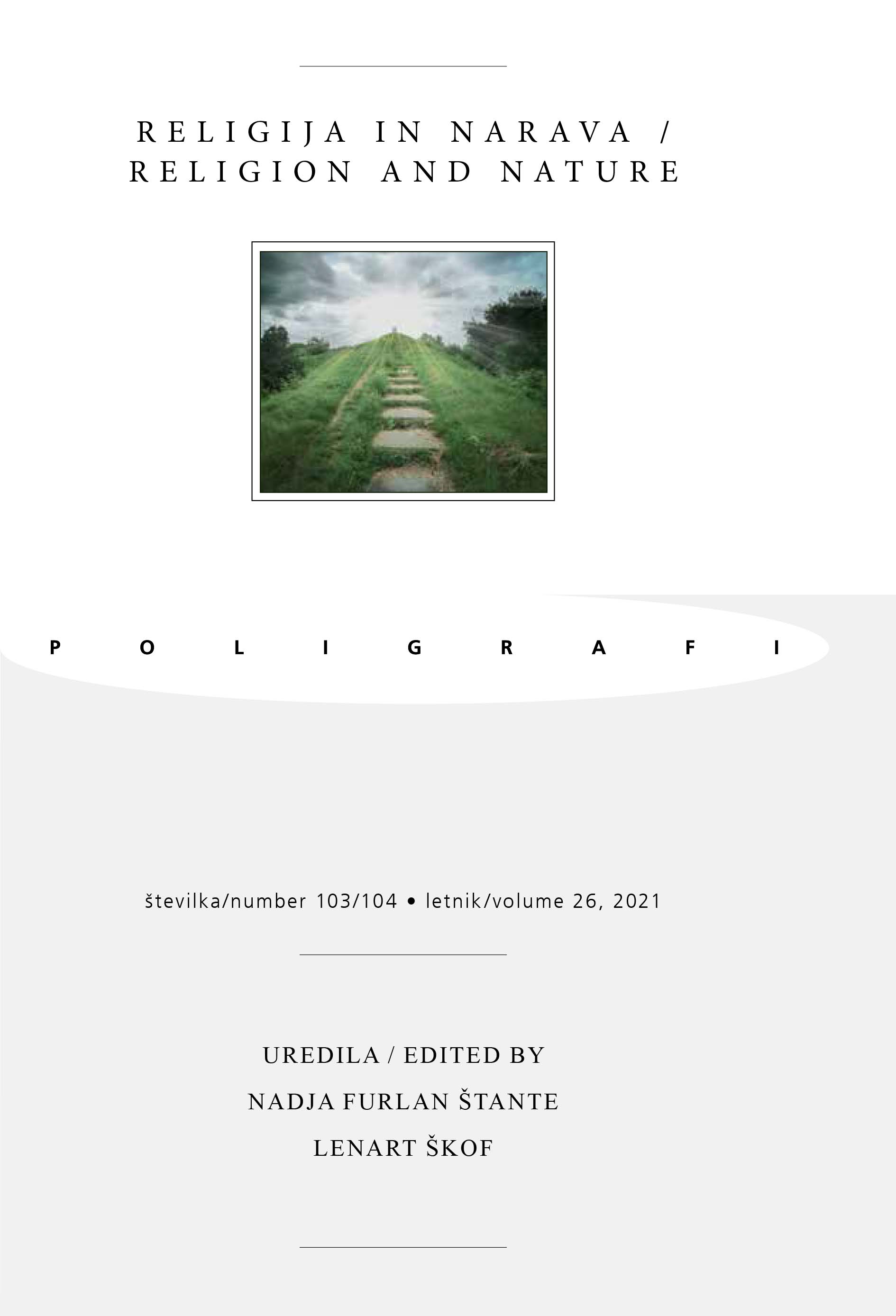 Downloads
How to Cite
Handley, George. 2021. "The Desert Blossoms As a Rose: Toward a Western Conservation Aesthetic". Poligrafi 26 (103/104):39-61. https://doi.org/10.35469/poligrafi.2021.297.
Section
Religion and Nature