God-Self-World Continuum in Tribal Religion
Keywords:
tribal religion, god-self-world, tribal cosmogonies, ecological connectivity, elemental, tribal philosophy, earth-centred spirituality
Abstract
This article draws on the religions of the indigenous tribes in order to show that religion does not have to be a site of domination and exclusion (human or non-humans). It is not a systematic account of the minutiae of tribal religions. It primarily discusses the god-self-world continuum within a tribal paradigm and looks at the ethical implications of various metaphysical commitments that it instructs. Looking at tribal earth-centred spirituality uncovers many ways to consider "nature" and the place of humans, and contributes to overcoming problems of binary dualisms.
References
Alem, O. Tsungremology. Mokokchung: Clark Theological College, 1994.
Elwin, Verrier. Myths of the North East Frontier of India. Shillong: North East Frontier Agency, 1959.
Dai, Mamang. The Legends of Pensam. New Delhi: Penguin, 2006.
Dryzek, John S. Rational Ecology: Environment and Political Economy. New York: Basil Blackwell Inc., 1987.
Folk Tales from Nagaland: Part 1 & 2. Kohima: Directorate of Art and Culture, Nagaland, 1989.
Luikham, R. Folklores and Tales of the Nagas. New Delhi: Immanuel Publisher, 1983.
Mills, J. P. The Ao-Nagas. London: Oxford University Press, 1973.
Plato. »Phaedrus.« Translated by Alexander Nehamas and Paul Woodruff. In Plato: Complete Works, edited by John M. Cooper, 506‒556. Indianapolis/Cambridge: Hackett Publishing Co., Inc., 1997.
Plumwood, Val. Environmental Culture: The Ecological Crisis of Reason. London: Routledge, 2002.
Sashinungla. "Exploring Ao Values and Ethics." In Ethics and Culture: Some Indian Reflections, edited by I. Sanyal and Sashinungla, 231‒242. New Delhi: Decent Books, 2010.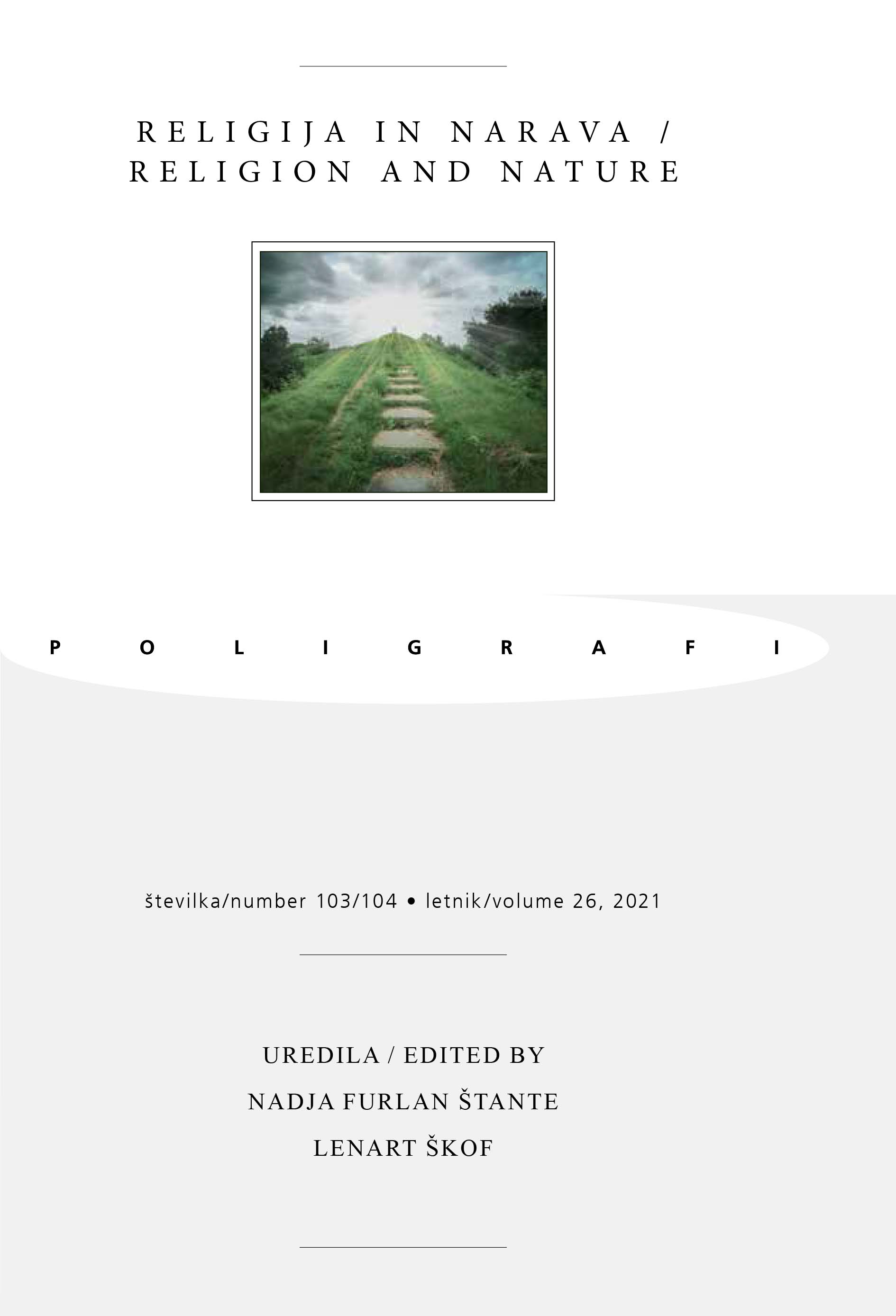 Downloads
How to Cite
Sashinungla. 2021. "God-Self-World Continuum in Tribal Religion". Poligrafi 26 (103/104):93-105. https://doi.org/10.35469/poligrafi.2021.294.
Section
Religion and Nature