The Other as My Equal
Rasoul Rasoulipour

Kharazmi University
Keywords:
the other, equality, human dignity, alienation, stranger
Abstract
The tremendous human capacity to "love" one another is, in my opinion, the strongest evidence both for the existence of God and for the relationship that God intends for human beings to have with God and with each other. At the same time, the human capacity for envy, hate, aggression, and violating the dignity of "other" humans is similarly great evidence that something is horribly wrong − human beings fail to maintain the intended relationship with God and each other. God's intention does not change, but we forgetful human beings lose sight of it from time to time. This problem is at the root of human alienation from God and others that leaves us isolated, oblivious, suspicious and fearful.
This paper intends to provide a framework that allows us to see the source of the problem, to explore some of the causes for human alienation from each other and creation, and to find ways to heal the gap between ourselves and the rest of God's creation. I believe that all struggles, oppressions and sufferings result from this alienation, and a substantial mission of all religions, at least the Abrahamic religions, is to heal this divide by seeing the other as one's equal.
References
The Holy Quran, A new translation. Translated by Abdel Haleem M.A.S. New York: Oxford World's Classics, 2004.
Akpinar, Snjezana, "Two Responses to 'Interreligious Dialogue and Spiritual Hospitality': Hospitality in Islam." Religion East & West 7 (2007): 23–27. https://issuu.com/drbu/docs/issue7_art2.
Anidjar, Gil, ed. Jacques Derrida: Acts of Religion. New York and London: Routledge, 2002.
Armstrong, Karen. "The Charter for Compassion." Filmed February 2008. TED video, 21:15. http://www.ted.com/talks/karen_armstrong_makes_her_ted_prize_wish_the_charter_for_compassion.html.
Buber, Martin. I and Thou. Translated by Walter Kaufman. New York: Charles Scribner's Sons, 1970.
Caputo, John D., ed. Deconstruction in a Nutshell: A Conversation with Jacques Derrida. New York: Fordham University Press, 1997.
Cohen, Richard A., ed. Face to Face with Levinas. SUNY Series in Philosophy. Albany, NY: State University of New York Press, 1986.
Freeman, Curtis W. "Alterity and its Cure." Cross Currents 59, no. 4 (2009): 404–441. https://www.jstor.org/stable/24461588.
Hewitt, Marsha A. "Alterity and Ethics." Religion 27, no. 2 (1997): 101–105. https://doi.org/10.1006/reli.1997.0068.
Janzen, J. Gerald. Abraham and All the Families of the Earth: A Commentary on the Book of Genesis 12-50. Grand Rapids: WM. B. Eerdmans Publishing Company, 1993.
Josephides, Lisette. "Cosmopolitanism as the existential condition of humanity." Social Anthropology 18, no. 4 (2010): 389–395. https://doi.org/10.1111/j.1469-8676.2010.00121.x.
Levinas, Emmanuel. Ethics and Infinity. Pittsburgh, PA: Duquesne University Press, 1985.
Levinas, Emmanuel. Totality and Infinity. An Essay on Exteriority. Translated by Alphonso Lingis. The Hague, Boston and London: Martinus Nijhoff Publishers & Duquesne University Press, 1979.
Otto, Rudolf. The Idea of the Holy. London: Oxford University Press, 1936.
Smith, Jonathan Z. "What a Difference a Difference Makes." In To See Ourselves as Others See Us: Christians, Jews and "Others" in Late Antiquity, edited by Jacob Neusner and Ernest S. Frerichs, 3–48. Chico, CA: Scholars Press, 1985.
Stamm, Julian L. "Camus' Stranger: His Act of Violence." American Imago 26, no. 3 (1969): 281–290. https://www.jstor.org/stable/26302600.
Wyschogrod, Edith. Saints and Postmodernism: Revisioning Moral Philosophy. Chicago: University of Chicago Press, 1990.
Yandel, Keith. Philosophy of Religion. London and New York: Routledge, 1999.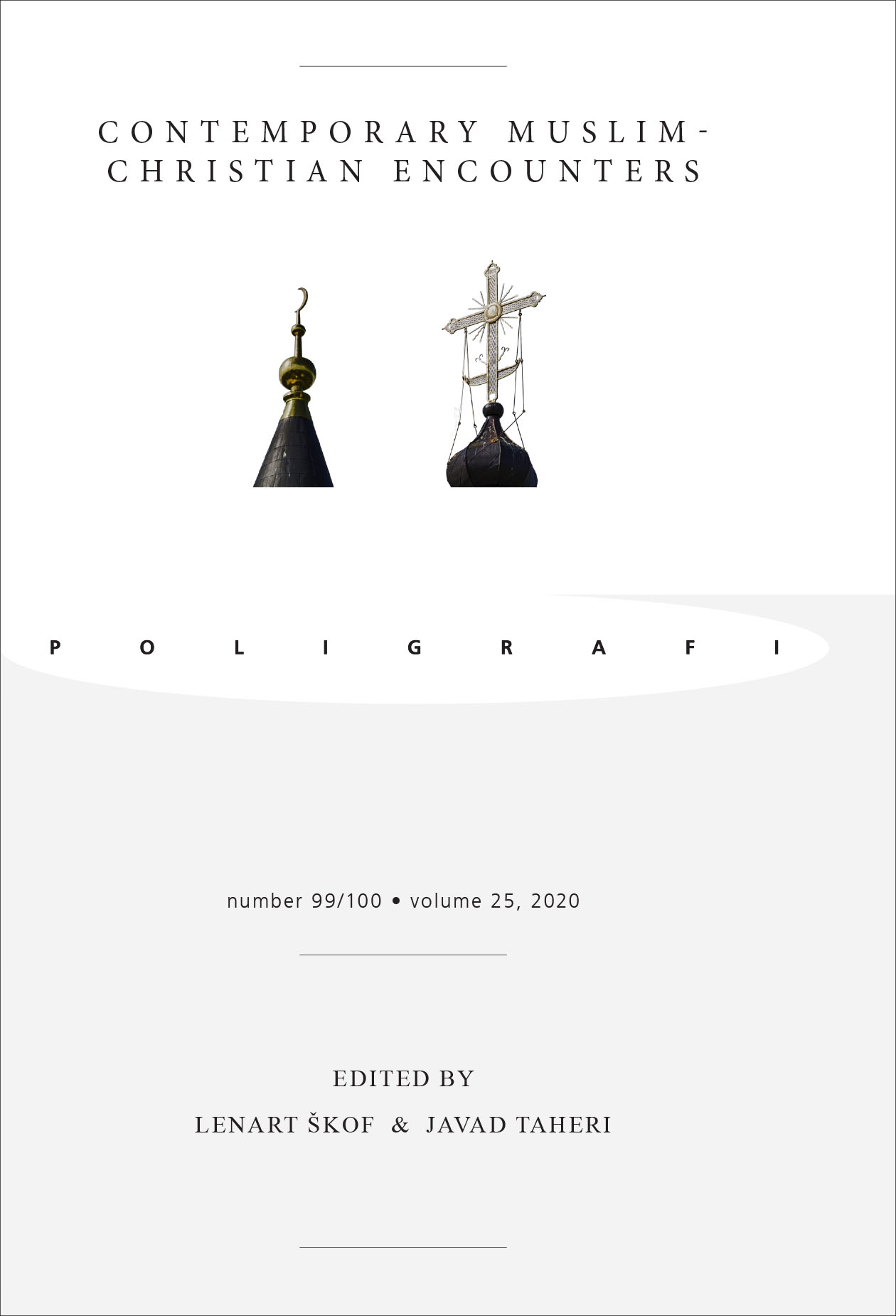 How to Cite
Rasoulipour, Rasoul. 2020. "The Other As My Equal". Poligrafi 25 (99/100), 27-44. https://doi.org/10.35469/poligrafi.2020.234.