Pojav in razvoj feminističnih gibanj v Egiptu
Keywords:
feministično gibanje, Egipt, sekularni feminizem, islamski feminizem, državni feminizem
Abstract
Prispevek pojasnjuje družbenopolitično dogajanje v Egiptu ob pojavu feminističnega gibanja.
Feminizem predstavljam kot individualno ali kolektivno zavedanje, da so ženske bile in so pod pritiski družbe na različnih področjih in zaradi različnih razlogov. Premiki proti liberalizaciji vključujejo enakopravnejšo družbo ter izboljšanje odnosa med žensko in moškim. V sodobnih arabskih družbah je značilna pluralnost in heterogenost feminizmov, saj lahko najdemo veliko različnih tipov, kot so sekularni feminizem, islamski feminizem in islamistični feminizem, ki pokrivajo široke politične spektre in prikažejo različnost glasov, ki jih govorijo ženske. Tudi tam, kjer ženske termin feminizem zavračajo, ne pomeni, da ni feministične zavesti. V Egiptu sta dve glavni feministični paradigmi. Sekularni feminizem, ki se je pojavil konec 19. stoletja, in islamski/islamistični feminizem, ki je postal očiten v poznem 20. stoletju. V nadaljevanju se osredinjam ter podrobneje razložim razmere in družbenopolitične okoliščine, ki so vplivale na začetke oblikovanja feministične zavesti v Egiptu vse do revolucije 2011.
References
Ahmed, Leila. Women and Gender in Islam: Historical Roots of Modern Debate. New Haven: Yale University Press, 1992.
Anwar, Etin. Gender and Self in Islam. New York: Routledge, 2006.
Badran, Margot. »Between Secular and Islamic feminism/s: Reflections on the Middle East.« Journal of Middle East Women's Studies 1, št. 1 (Winter, 2005): 6–28.
Baron, Beth. The women's awakening in Egypt: Culture, Society, and the Press. New Haven in London: Yale University Press, 1994.
Hatem, Mervat. »Economic And Political Liberation In Egypt And the Demise Of State Feminism.« International Journal Of Middle East Studies 24 (1992): 231–51. https://doi.org/10.1017/S0020743800021541
Kamal, Hala. »A Century of Egyptian Women's Demands: The Four Waves of the Egyptian Feminist Movement« In Gender and Race Matter: Global Perspectives on Being a Woman. (2016): 3–22, https://doi.org/10.1108/S1529-212620160000021002
Lamberger Khatib, Maja. Arabski klub: Prostor redefiniranja družbenih identifikacij. Doktorsko delo. Ljubljana: Oddelek za etnologijo in kulturno antropologijo Filozofske fakultete Univerze v Ljubljani, 2010.
Ramdani, Nabila. »Women in the 1919 Egyptian Revolution: FromFeminist Awakening to Nationalist Political Activism,« Journal of International Women's Studies, 14, št. 2 (marec 2013): 39–52.
Reid, Donald Malcolm. Cairo University and the Making of Modern Egypt. Cambridge: Cambridge University Press, 2002.
Youssef, Hoda. »Malak Hifni Nasif: Negotiations of a Feminist Agenda between the European and the Colonial.« Journal of Middle East Women's Studies 7, št. 1 (Winter 2011): 70–89. https://doi.org/10.2979/jmiddeastwomstud.2011.7.1.70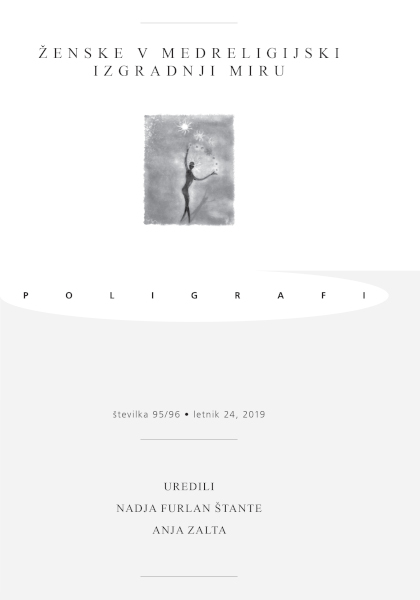 How to Cite
Lamberger Khatib, Maja. 2019. "Pojav in Razvoj feminističnih Gibanj V Egiptu". Poligrafi 24 (95/96), 75-92. https://doi.org/10.35469/poligrafi.2019.214.